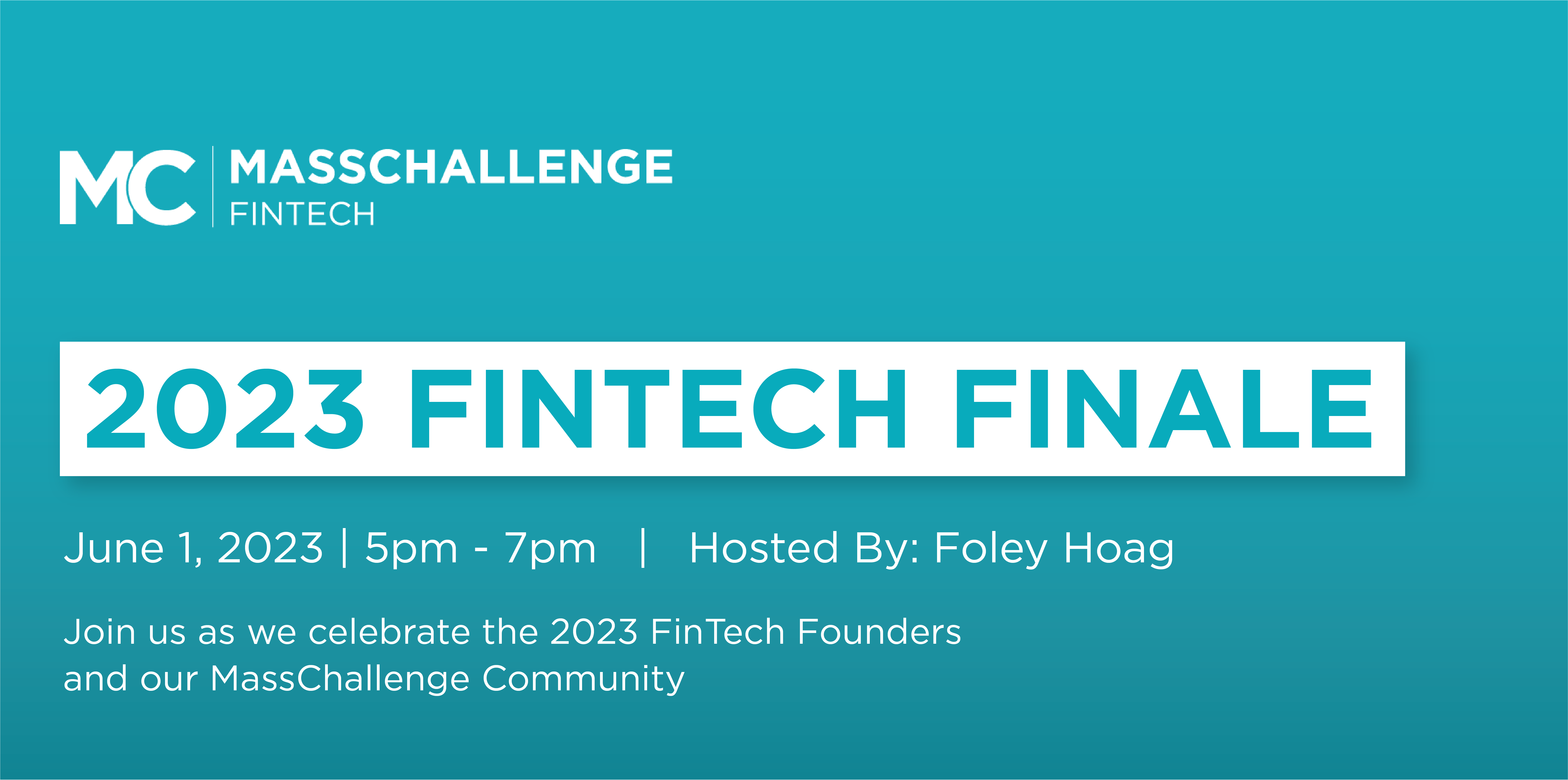 Join us on June 1, 2023, from 5:00 - 7:00 PM for our 5th annual FinTech Finale hosted by Foley Hoag. Since 2018, the MassChallenge FinTech program has built lasting connections in the fintech industry between innovators and enterprise organizations looking for creative solutions. During finale, we will celebrate the completion of the 2023 FinTech program and recognize the 20 startups from this year's cohort. Entrepreneurs in this year's program are driving solutions that directly address partner challenges in blockchain, Web3, ESG, compliance, and more.
Kate Terry, Co-Founder and CEO of Surround Insurance, MassChallenge '19, will provide the keynote address followed by recognition of the founders from this year's program and networking opportunities for the fintech community.
As an organization, MassChallenge has connected high-impact, high-potential founders to the knowledge, networks, and connections that create outsized impact on their companies and, therefore, the world.
By design, our non-profit, no-equity, community-driven mission and model provide equitable access to quality resources to drive direct impact for founders and sector-level impact for communities. Over the last 12 years, we have supported over 4,000 startups that have gone on to raise well over $9B in funding. In 2022, we operated in 18 other countries across North America, Asia, Africa, Latin America, and Europe, where we empower local communities with entrepreneurship.
Equity is at the center of the MassChallenge mission and model. We believe in a future in which those most proximate have equal opportunity to solve the problems they see in the world regardless of who they are, where they are from, or who they know. In 2022, we continued our focused effort to provide resources and tools to new regions and industries to drive diversity in innovation and decentralize "who" gets to innovate "where." Specifically, this work includes our multi-year effort to build DEI into the DNA of the startup ecosystem and to expand our network to support entrepreneurs in emerging ecosystems.